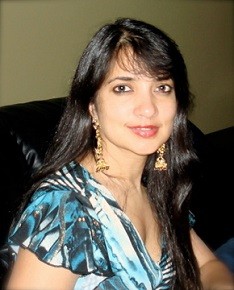 Dr. Ganti is Professor of Emergency Medicine and Neurology at the University of Central Florida, Vice Chair for Research and Academic Affairs for the UCF Emergency Medicine Residency Program, and Associate Medical Director for Polk County Fire Rescue. Dr. Ganti has published extensively in neurologic emergencies, with high impact. Her Google scholar citations reveal an H index of 29, with more than 2,600 citations to her work just in the last few years and over 380 published manuscripts and abstracts.
Dr. Ganti's expertise is in harnessing the power of data to solve clinical problems such as hospital re-admissions, practice inconsistencies, delays in hospital discharges, suboptimal emergency department throughput, low patient satisfaction scores, and lack of community awareness of medical emergencies. By approaching the operational issue from a scholarly perspective, her work is published, and thus affords better buy in from stakeholders. Throughout her career, Dr. Ganti continually paired her boots on the ground work experience with formal training. A few years after teaching herself how to data mine clinical information, she obtained a Masters in Clinical and Translational Research from the Mayo Graduate School. As her research became central to improving operational inefficiencies in the healthcare systems where she worked, she was sponsored to undertake the executive MBA at the Kellogg School of Management.
Dr. Ganti has a track record of leadership. She was the first Professor of Emergency Medicine at the Mayo Clinic College of Medicine, a charter member of the Mayo Clinic Center for Translational Science, and the inaugural Chair for the Division of Emergency Medicine Research, which she founded. Under her leadership, research productivity soared by 420%, and at one time, her research group showcased the maximum number of research presentations (3 out of only 8 oral and 17 out of 400 posters) at the ACEP Scientific Assembly. Her contributions to developing research enterprises have been recognized by the Mayo Clinic Lifetime Achievement Award for Outstanding Contributions in EM Research, and the Toral Family Foundation Endowed Professorship in Traumatic Brain injury.
Dr. Ganti is also a gifted teacher, as evidenced by her many teaching awards. She is the author of numerous books, including the First Aid Clerkship series, which are the number one best sellers amongst medical students. Indeed, one of the talks she frequently is invited to give is titled: "Get Published Now!"
Dr. Ganti has won over 18 national awards, including the EMRA Academic Excellence award, ACEP National Faculty Teaching award, AMA William Beaumont Award, the first EMRA Mentorship Award and was celebrated as one of ACEP's "Heroes in Emergency Medicine". She won the AMA YPS Award for Community Service, for her work on stroke research, education, and outreach- a program she titled BEST for "Better Early Stroke Treatment." Dr. Ganti was also honored as a Fulbright Scholar for her project "Strategy & Innovation in Clinical Research for the Global Health Era." Most recently, she was bestowed the AMA Excellence in Leadership Award and the Women Physicians' Section "Inspirational Physician Award," for her work mentoring women physicians.

Dr. Ganti has served as Editor-in-Chief of International Journal of Emergency Medicine since 2008.