Brief Communication

Open Access
Accidental tramline bruising and rib fractures
International Journal of Emergency Medicine
2010
3:145
Received: 8 September 2009
Accepted: 23 November 2009
Published: 27 February 2010
Public Health
Internal Medicine
Emergency Medicine
Average Child
Linear Pattern
A 37-year-old, 85-kg man fell from his bicycle landing on his left chest. Fractures of the fifth and sixth ribs were diagnosed clinically and with ultrasound. Bruising developed after a few days in a tramline, linear pattern with three stripes outlining the affected ribs (Figs.
1
and
2
). Tramline bruising is often presumed to be caused by blows with a linear implement and in children would be considered suggestive of maltreatment [
1
].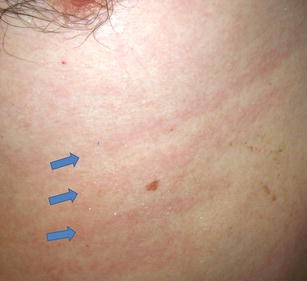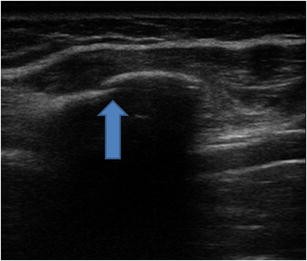 In this case it is hypothesised that the linearity was caused by compression of the skin against the tarmac by the ribs from within, rather than by compression by a rod from without. It is likely that such a mechanism requires a body mass substantially greater than the average child's, so although this case demonstrates that linear bruising in an adult is not pathognomonic of a blow with a rod-like implement, in children it will raise suspicion of maltreatment.
(1)
Accident and Emergency Medicine Academic Unit, Prince of Wales Hospital, Chinese University of Hong Kong, Shatin, Hong Kong
National Collaborating Centre for Women's and Children's Health (2009) When to suspect child maltreatment. RCOG Press, LondonGoogle Scholar
© Springer-Verlag London Ltd 2010